Now and then reappear claims that cyclists breathe more pollution. And usually the primary argument is that cyclists breathe a larger air volume due to exercise and that in a car with Windows closed and air conditioner on the driver would be less exposed to pollutants.
This time, the argument is a survey conducted in London by the European Respiratory Society. The test was conducted with who goes to work on foot and by bike, discovering that cyclists breathe more pollution. But in relation to the pedestrians. What we discovered is that who is walking on the sidewalk outside, breathe less pollution that who is inserted in it, what is to be expected.
No one is paying attention to this detail: pedestrians. The part that is calling everyone's attention is cyclists breathe more pollution. It's amazing how some people just absorb part of the information that already fits on your pre-established concepts, trying to recognize in it the standard to judge how true.
And look at the conclusion of the European Respiratory Society's research was not that cycling is bad for health. The text concludes by saying that "these data suggest the need for ciclorrotas with low pollution". The cycling infrastructure of London put the cyclist in the midst of the most polluted waterways, which must have been the reason for the search, and the recommendation of the ERS, adapted to our reality, can be understood as "keep pedaling, but avoid avenues".
Breathe
Articles about the study in pipocaram multiple sites, among them the UOL news and Gizmodo Brazil – a technology website that dropped in a parachute on the issue, saying that cyclists should wear gas masks. Maybe if you search a bit on the subject, they found out who is inside the car needs more than mask who is outside
In the comments, there are inevitably people concluding that the sedentary lifestyle is healthier than the outdoor exercise. Since we pollute too much air, we should breathe less and continue polluting? Or pollute less and keep breathing?
If you do not want to use the bike, all right. Don't like the idea and does not want to abandon the car, all right, no one will force you. But at least admit you haven't been on a bike because you don't want to, don't destroy your credibility saying that prefers to use the car because it's healthier.
There is an article here at Go Bike that undoes this myth, with explanations and links to prove: riding in traffic remains much healthier to drive (and drivers breathe more pollution than cyclists).
See also:
Every year it is the fault of weather in the dead of night, thousands of people condemned to death This is the air we breathe in Sao Paulo 7 evidence that cycling is good for health, despite the pollution the consequences of overuse of the car one of the good reasons to leave the car at home
Gallery
30 reasons to take up cycling
Source: www.bikeradar.com
Speedy cyclists 'breathe in more polluted air' leaving …
Source: www.dailymail.co.uk
Commuter cyclists breathe brunt of harmful pollution
Source: www.wnd.com
'You cannot breathe': London cyclists don face masks amid …
Source: www.standard.co.uk
New City Bike Lanes Protect Cyclists from Air Pollution …
Source: www.pollutionairmask.com
Cyclists exposed to five times less air pollution than …
Source: www.cyclingweekly.co.uk
30 reasons to take up cycling
Source: www.bikeradar.com
Bicycles' Negative Impacts On the London Environment
Source: wheelgun.wordpress.com
CapoVelo.com
Source: capovelo.com
New study: London cyclists inhale more pollution than …
Source: www.thesouthafrican.com
加各地骑车戴头盔反差大 需立法强制 | 多伦多+骑车戴头盔
Source: www.epochtimes.com
Smog-Detecting Wearables : Pollution Intake
Source: www.trendhunter.com
Steampunk 'Breathing Bike' Beats Beijing Air Pollution …
Source: www.treehugger.com
SOURCE
Source: source.colostate.edu
Cyclists breathe the brunt of harmful pollution, commuter …
Source: source.colostate.edu
Air Pollution Triggers Heart Risk for Cyclists …
Source: www.scientificamerican.com
Comment Berlin dit au revoir aux voitures et bonjour aux …
Source: www.huffingtonpost.fr
Cyclists breathe the brunt of harmful pollution, commuter …
Source: source.colostate.edu
PROJECT DEVONSHIRE WILLIAM CAVENDISH 7TH DUKE ELIZABETH …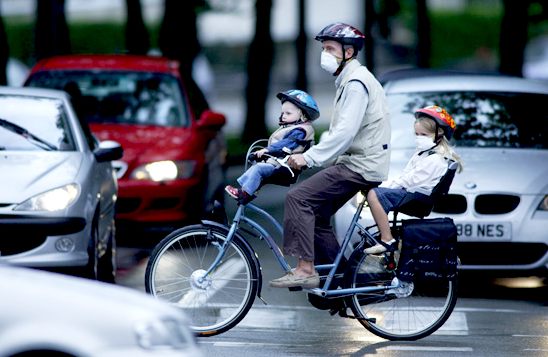 Source: www.bluebird-electric.net
Anti Pollution Stock Photos & Anti Pollution Stock Images …
Source: www.alamy.com