This article is a comparison of tail lights for bicycles. We have analyzed several of those available on the market. As many people know, in Spain, it is obligatory to carry a rear retro-reflector, so one of the characteristics that should be analyzed lights is, to have what we commonly call reflector.
Also seeks that they have type led lights that will increase the visibility and therefore the safety of cyclists. Another feature that is required in this comparison is that light is set to the rear rack (also known by carrier, grill, cages, etc.).
Why a light for the rack? The explanation is very simple; bicycle for which is to be used is not only to make sport, for these because there are an endless number of models, we want a light urban bike, bikes used for travel and those that owners have put a rack to carry things, we are thinking about a practice that we getting bike and having light installed in this way is an advantage since it is usually the most visible site and also forget it but when you need it it's there.
First it will analyze each one, their advantages and disadvantages and we'll add photos in which clicking on them to expand to view them in more detail. In this analysis the explanation of the characteristics of each light is as important as the images that are included.
At the end presents a classification in order to the valuation given to them, as well as an explanation, and we have also included links where you can find.
What has been less valued has been the price, although we must take this into account, but in reality is not something that is usually purchased and maybe we can afford to pay more for an item that we will only purchase when you buy a new bike.
The tail lights for bicycle presented below can be found at eBicycleLights.com.
Busch&Müller
This light has a unique high-intensity led and provides 220 ° visibility. The retro-reflector is divided into two parts with a circular motion. The switch is located on the bottom right and has three positions: off, on with fixed light and automatic, this last option makes sure it is turned on when the light sensor detects darkness and there is a second motion sensor that will make that turn off when let's stand 4 minutes.
It can be installed in the rack, in the most common holes, both the 5 m of separation as in the 8 cm. You don't need tools for removal so we have to be careful of do not steal it us.
Uses two batteries type AA, LR6 batteries, not included.
When the light is on you will see a small green led at the top that tells us that the charging of the batteries is correct, when the green light goes off have to replace the batteries.
Switch, type slipper, ever has done wrong contact to put you in the position of light fixed, although it may only be in this light specifically because it has picked up slack, remedied by moving the switch and returning it to that position anyway. The only explanations come printed in the same box, it is in four languages except Spanish.
Cat Eye
It has five leds of which the middle one is high-intensity, visibility is 180º. The reflector is of rectangular shape. It has a button on the left side and is turned on by pressing it for a second. Account with five positions of power: fast, long life (for batteries), pulse, flash and constant change of position with a short press and turn it by keeping it pressed a second. When we come back on it will begin in the position where we had left it. It has movement and optical sensors, first will make the light turns off when we're unemployed over 50 seconds and the second does that light remains on as long as poor lighting.
It comes with two different diameter adapters to install the seatpost or other bar, also brings the rack adapter and serves both the separation of 5cm holes for the 8. Includes a small screw that is installed in the grille adapter so not to steal the light easily.
You're using two batteries AAA, LR03, included in the box.
It comes with a small sheet of explanations in English, French and Japanese but not in Spanish.
Görner
It has a single led and the reflector divided in two quadrilaterals on each side of the light. It has a small central button with a fixed position. At the top there is a small red led that will light when the batteries are low. Installed in racks with 8 cm of clearance holes, but is marked the position of the 5 cm and we can easily make holes with a drill if our carrier need this measure. The housing is removed without much difficulty, pulling, and will not screwed.
It uses two AAA, LR03, batteries not included.
Philips
It has 6 leds that illuminate in a ring around the contour of the retro-reflector, design is striking and novel and offers 320 degrees of visibility. The button is below, in the center, and has three positions: ignition, intermittent and shutdown. Attach to the rack fits both the separation of 5 cm holes of 8. It can be removed without tools, so we have to ensure that not theft us.
It uses two AAA, LR03, batteries included, and has battery indicator. When the batteries are low, a small green led at the front bottom turns.
The location of the button makes it difficult to operate it in some models of bike where the fender stuck almost in the light, because it does not fit the finger. An instruction sheet is included practically all with drawings that do not require explanation, although only two sentences are in English only. However, in the box there are, among other languages, a summary of four lines in Spanish.
Smart
It has a central led and the retro-reflector is divided into two circular parts. It has a central button with a fixed position. You can be installed in the racks with 8 cm apart and 5 holes. As for its extraction, it is safe because a screwdriver is needed to open it.
It uses two AAA, LR03, batteries included.
Smart
This model has a central led and a large reflector. It has a small switch on the bottom, on the right half. It has a fixed position and charging a low battery indicator consisting of a small green led in the upper part, which lights up when the batteries are low.
You can only be installed on racks whose holes are 8cm, but this same light can be purchased for rack with holes separated 5cm, are however marked where the holes should go and we can make them with a drill. This model is also safe because you need a screwdriver to open it.
It uses two format AA, LR06, batteries not included.
The size of this light makes that you cannot be installed on any grill model.
The carton instructions are only in English.
Some Explanations:
A large visibility angle makes not us look only from the rear of the bike, with 180 ° you will be visible up to the sides and with greater angle us it will also forward.
You have motion sensor serves for the light turns off when we take a while unemployed or is turned on when we started the March.
The optical sensor is very useful for the light comes on only when low light conditions, are given not only for when becomes night if not also for when, for example, we enter in a poorly lit tunnel.
Written instructions are almost not necessary because with drawings is understood as there is to install them with screws to the rack. Anyway one of the languages included with all is English and this you can understand most.
The battery life is something relative, leds consume little, and we can use these lights for several days, but a good alternative is to use rechargeable batteries, not because they are better than the throwaway but because the ecological footprint is smaller. It's okay to have an indicator of battery charge, but still, we who will have to worry about change them or recharge them when we see that they illuminate not enough. We must not rush the batteries until they run out.
Any of the models analyzed is a very good choice since that have been described are the best that we can find. In addition, all these brands have more models with different features that will make that sure we find one that fits what you are looking for.
Some conclusions and proposals for improvements
Cat Eye has been the light that comes complete and although initially appears that he would need a couple of centimetres more, the truth is that which shines more and is because it takes advantage of the retro-reflector surface, which also illuminates. With the lights from Philips, Busch & Müller and Smart TL also us it looks great.
It is important to have a flashing light mode because it draws more attention and makes us more visible, but only models Cate Eye and Philips have it.
Analyzed lights from Philips, Busch & Müller and Gorner would incorporate them some element that is not so easy they stolen us.
Gallery
Silicone bicycle accessories tail lights Mountain bike …
Source: www.aliexpress.com
Bike light integrate d into fender
Source: pinterest.com
How To Customize Motorcycle LED Lights / Dual Voltage and …
Source: www.youtube.com
Electrical Connection Turn Signal to Running/Turn/Brake …
Source: www.twistedthrottle.com
Apace Vision USB Rechargeable Bike Tail Light
Source: www.cyclingstore.org
Canwelum Super-bright 1,000lm CREE LED Bike Light, CREE …
Source: www.canwelum.com
CUBE Analog 27.5 | USJ CYCLES
Source: usjcycles.com
6W 24LED Round Reflector LED Rear Taillight Brake Stop …
Source: alexnld.com
BOWDEN SPACELANDER BICYCLE WHEEL SET BICYCLE HEAVEN MUSEUM …
Source: www.ebay.com
Top Bicycle Shop Malaysia l Quality Bicycles & Accessories …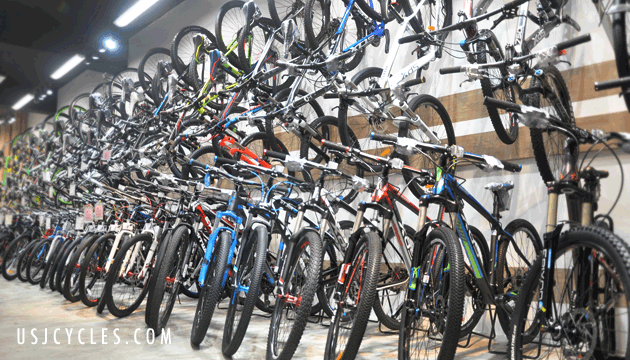 Source: www.usjcycles.com
Simple Motorcycle Wiring Diagram for Choppers and Cafe …
Source: www.pinterest.com
How to Mount GoPro to Your Bike and Helmet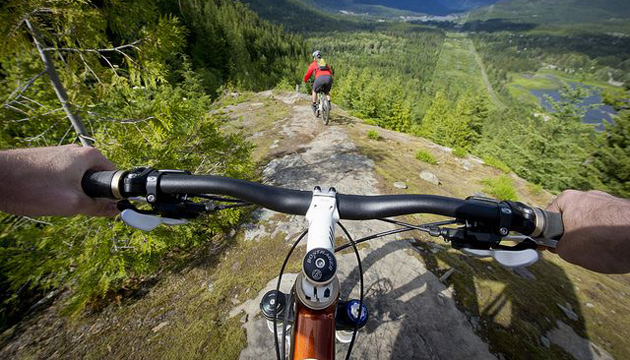 Source: www.usjcycles.com
Folding Bicycle DI BLASI Mod. R4: Technical Specifications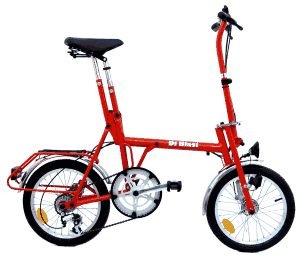 Source: www.diblasi.it
2003 Indian Chief Motorcycle
Source: playtoysclassiccars.com
My AfrikaBurn Fashion Survival Guide
Source: tailsofamermaid.com
Aluminum Alloy Bike Flashlight Holder Bicycle HandleBar …
Source: sites.google.com
Bar Cycle, Recumbent Trikes, Adult Tricycles, Fat Tire …
Source: www.internationalsurreyco.com
vintage bike of the day: 1934 498cc v-twin bsa j34-11 …
Source: www.bikermetric.com
RS Taichi TC RSB271 Waterproof Back Pack
Source: www.motoworld.com.sg
2004 Dodge Dakota Long Traveled Pre Runner V8 …
Source: www.selloffroad.com