The Loire River is the longest in France, with 1,020 km, and crosses the country from the Massif Central to its mouth in Saint-Nazaire. In its banks is one of the most charming of Europe bike lanes known as'La Loire à Vélo", which begins in the city of Nevers and ends in Saint Nazaire, along about 800 km.
It is an ideal destination for lovers of cycling by its topography, its rich culture and cuisine. The area with more tourist attraction for its artistic richness and its beautiful cities is the understood between Orleans and Saumur, where we find the majority of its famous castles.
I'll talk about my unforgettable experience, which I share with my wife, and that had one degree of difficulty, fun and adventure as we were traveling with a tandem. I will give you further ideas and suggestions to organize your own trip.
My Adventure: Paris E Saint-Nazaire:
We decided to prepare the beginning of our route from Paris and the main problem was getting there with the tandem. So we took the ferry from Gijón to Saint-Nazaire and later rented a van to reach the French capital.
After spending two days in Paris, we took our first stage in which we shot 90 km, leaving behind the city of lights and practically throughout the day following the river Seine to Fontainebleau. A small town with great atmosphere, charm and our first castle, Château de Fontainebleau.
Our second stage led us, after 100 km, to join the Loire River and arrive at the city of Orleans. What was the capital of France in the middle ages still maintains its charm despite being very restored, with large pedestrian streets and an impressive cathedral. It was certainly one of the cities we liked all the travel.
The third day we continue during the entire route rail along the Loire River, it is a very quiet area with roads wide and paved, a luxury. Difference is the section in which we find ourselves more cyclists. The stage, about 65 km, ends in Blois, a village very tourist with a monumental Castle and much room.
We continue our trip without a break and the fourth day we headed to the small town of Amboise, although we first turn on the walked to visit the impressive Chateau de Chambord, stop in this trip. After 86 km we arrived at our destination and we venture to make a nighttime visit to the Château de Chenonceau, we got through the forest of Amboise, which at night is something scary but it is worth.
With a nine-day filming trip plan reach ecuador still very excited and with great force. The fifth stage takes us from Amboise to Tours, little more than 42 km, so it was our destiny to eat. Tours is a large city with an imposing Cathedral and also great atmosphere, although it lacks the charm that characterizes Orléans, Blois and Amboise.
If we speak of the Loire we can not forget that it is known for its spectacular castles. The sixth day, our destination is Saumur but road turn off the rail of the Loire to make four essential visits: Chateau de Villandry, Chateau of Azay-le-Rideau, Chinon and Château d´Usse. The parking of the castles are very safe, so that once we forgot our tandem candar and trouble; France is different. Total travel 100 km and adding the time we spend in visits the path becomes hard. In spite of that we have forces to enjoy a stroll in Saumur.
Through Saumur there many more tourist visits so we decided to do a long run, our "Queen stage", 125 km that lead us to the village of Ancenis. In general the road is very nice, as usual. We spent long Angers because we don't have very good references and take calmly the day with several stops to croissants and coffee. The arrival at the accommodation is tough but at 19:30 we are there.
Our penultimate day begins badly, only have to travel 35 km but is raining hard so despite rise soon, as every day, we hope until 11:30 for our path. We dodged the cloud during the entire route and arrived at our destination: Nantes. It is a huge city, very seaworthy and with plenty of things to see and do, we're lucky… even if it is our last night in France.
The last section of the "Loire à Vélo" runs along roads with little traffic but we already abandoned the exclusive lane for bikes. We still have to front some 70 km that lead us to the city of Saint-Nazaire where our adventure began twelve days ago. The day should be quiet, but when there are still US 60 km break us three spokes of the rear wheel and the way it makes us too long. Luckily we arrived in time to catch the ferry back to our city, Gijón.
Practical Advice:
You'll need a good map of the area or a GPS. It is true that many of the roads are marked, but there are some areas where a map is essential. If a GPS is much better, you can carry all your paths in tracks already organized.
So if you are proactive and booking your accommodation before you leave, or if you prefer to travel to adventure, the best choice are those known as Chambre d' hôtes (B&B). As they are not too expensive, good bed and good breakfast. You'll also find many along the route, they are marked on the road. And you can book them in advance without prior payment.
Fits your schedule to French lifestyle. You have to get up early to soon reach your destination, remember that in France few restaurants will give you later than 20:30 dinner. Also so you have more time to rest and sightseeing.
If your idea is to eat based on sandwiches you'll do well, there are a lot of boulangeries , selling delicious bread and ready-made sandwiches. My advice, buy the necessary before 12:00 because from that time are closed.
And if you are so passionate about cycling as art and history I advise you to take the routes and the accommodation already planned and reserved in advance. Thus you will gain time and in addition you can set the destination in a city that you want to know. Simply you will be reaching your destination, rest and you'll still have time for sightseeing and enjoy the jewels of the Loire in full light of day.
You'll find the main problem when moving your bike to the area. You can do it by plane, train or bus, but in all these means of transportation require you maximum measures and that it is well packaged. Another option is to rent there bike or directly hire an organized tour. There are many companies that engage in this activity. Rent you the bike at various points along the "Loire à Vélo" and have other services like luggage. As options for example is the company "Loc. Val de Loire"(www.loc-valdeloire.com) which is dedicated to rental and"Loire veil Nature"(www.loirevelonature.com) which also provides organized trips.
What You Need:
GPS or map of the area.
Padlock.
Two sets of clothes (shorts and Jersey).
Helmet.
Saddlebags.
Sunglasses.
Raincoat.
Sun cream.
Some clothes and street shoes.
Tourist guide.
Smartphone support.
What You Can't Miss:
Château de Chambord. It is the largest and most majestic. Luckily their domains are open to the public so you won't need to pay entrance fee to see it up close and enjoy a walk through the gardens.
Château de Chenonceau. A jewel on the Cher River, but to see it you have to pay entrance. You can take advantage of the nightly spectacle of music and lights that gives access to their gardens. You will pay a reduced price and only miss inside.
Château de Villandry. What makes it really special is its gardens to the millimeter, they are spectacular. If you want to save some money and time you can access only the gardens for half price.
Amboise. Small town in the heart of the Loire, is step in the route. It is very touristy and has an imposing Castle where they say is buried Leonardo da Vinci, in addition there is a small Palace which was the residence of the artist during his years in France.
Blois. This historic city was the center of the French Royal and political life during the 15th and 16th centuries. With its white walls, slate roofs and Red chimneys is the best example of city of the Loire.
Orleans. Part of his fame is that it is part of the history of the French heroine Juana de Arco. Despite being very damaged during World War II it was rebuilt and is very striking and interesting.
Gallery
France
Source: pure-adventures.com
Denmark Photo Gallery
Source: www.bluemarble.org
France
Source: toursift.com
France
Source: toursift.com
France
Source: toursift.com
Self guided bike tour of Burgundy wine country from Dijon …
Source: pure-adventures.com
Hiking the Camino de Santiago from Sarria to Santiago …
Source: pure-adventures.com
Austrian Alps & the Danube
Source: www.bluemarble.org
Northern Europe Photo Gallery
Source: www.bluemarble.org
Bicycle tour in France Loire Valley to visit impressive …
Source: pure-adventures.com
Northern Europe Photo Gallery
Source: www.bluemarble.org
Denmark Photo Gallery
Source: bluemarble.org
Northern Europe Photo Gallery
Source: www.bluemarble.org
MEDIAS – Le Rayon Vert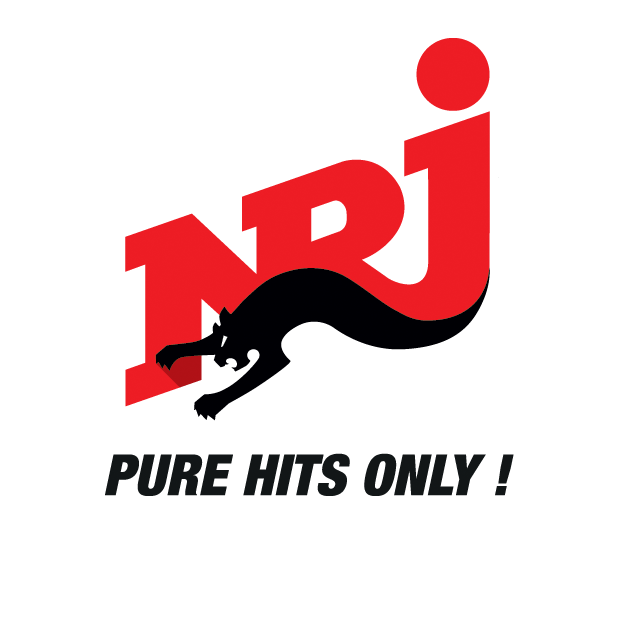 Source: www.coursier-orleans.fr
Bike and Spa in the Loire Valley
Source: www.biking-france.com
The popularity of cycling holidays in France
Source: www.loirelifecycling.com
Loire Valley France Bicycle Tours
Source: www.bicycletours.com
Photo album Cycling the River Loire
Source: www.france-bike-trips.com
Loire Valley Classic
Source: www.greenjerseycycling.co.uk
Description Dates and prices
Source: icietlanature.com